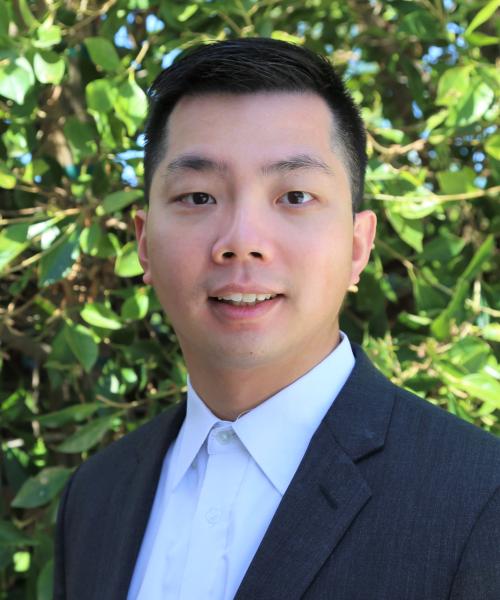 Jinfeng (Jeff) Su,

CFP®, MSFA
Financial Planner & Office Admin
Jinfeng (Jeff) Su came to the United States in 2012 to pursue a Master's Degree in Financial Analysis at the University of San Francisco. He earned a B.A. in Economics at Guangdong University of Foreign Studies in China. Instead of proposing sophisticated analysis reports, he discovered his true passion for communicating and interacting with other people. As a result, he decided to pursue a career as a Certified Financial Planner.
Q: What do you enjoy most about your job?
A: Just like my father, an established surgeon, who has helped heal people his whole career, I have always wanted to follow in his pathway. I saw a lot of commonalities between managing health and personal finance. When it comes to health, it is less about medicine and procedures, but rather more about maintaining a positive lifestyle and a healthy diet throughout your whole life. When it comes to personal finance, it is less about looking for complex new-age financial products, and more about cultivating good financial habits (i.e. a positive cash flow over time) with a healthy financial mindset.
Q: What does a typical day in your job look like?
A: I spend most of my days communicating with clients, listening to their stories, learning their challenges, answering their questions, and collaborating with them to create a plan. As every client is unique in terms of their needs and lifestyles, my days look different as I work with different people. When I'm not with clients, you can find me reading about new trends so I can stay apprised of what is happening in the financial industry and the broader economy.
Q: What is a goal you have for yourself?
A: Recently I achieved one of my most important goals, which was to get my CFP designation. This upcoming year, my new goal is to extend our reach to college students and educate them with basic personal finance knowledge. I believe that the younger you are when you start to focus on personal finance, the brighter your future. I put the onus on me to spread the word to people of my generation.
On Sunday mornings, you can usually find me…
Attending our bible study group and church. In the afternoon, I enjoy my hobbies at home like gardening in my backyard — there's a meditative aspect to gardening that I just love. I'm also "a techy" and I love to play video games. I'm happy to nerd out about video games when you come to the office for a meeting!